Understanding TMJ Treatment: Evaluation Methods and Options
Introduction:
Temporomandibular Joint Disorder (TMJ) can be a source of significant discomfort, affecting jaw function and overall quality of life. Fortunately, various evaluation methods and treatment options are available, both invasive and non-invasive, to address TMJ-related issues. In this comprehensive guide, we will explore the evaluation techniques and therapeutic choices, highlighting their indications and benefits.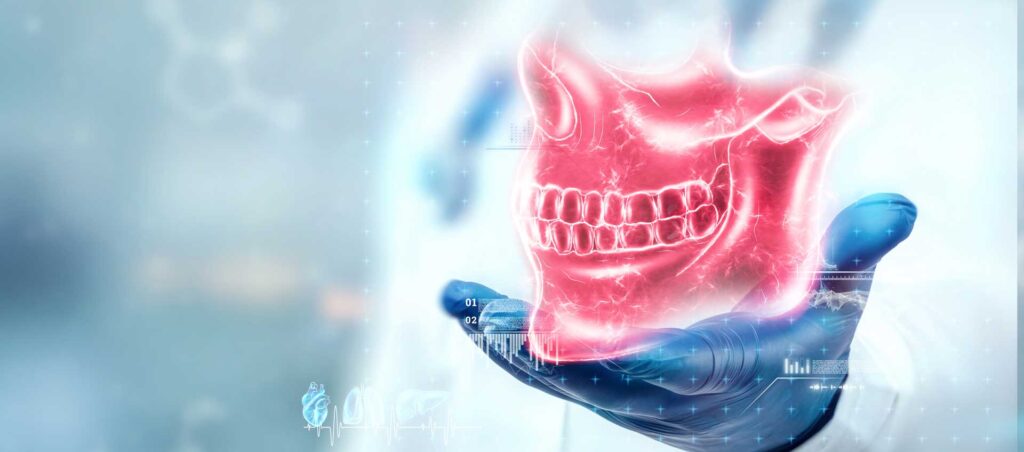 Part 1: Evaluation Methods
Clinical Examination:
Indications

: The initial step involves a thorough clinical examination by a TMJ specialist. It helps identify common TMJ symptoms such as jaw pain, clicking, or limited mobility.

Benefits

: Clinical examination provides a baseline for assessing TMJ function and guiding treatment decisions.
Imaging:
Indications

: X-rays, CT scans, and MRI scans may be recommended to visualize the joint's structure and detect any abnormalities or damage.

Benefits

: Imaging helps diagnose structural issues and guides treatment planning, particularly for surgical interventions.
Dental Models and Occlusal Analysis:
Indications

: Dental models and occlusal analysis assess the alignment and bite relationships, crucial in TMJ evaluation.

Benefits

: They aid in identifying occlusal problems and planning orthodontic or dental treatments.
Part 2: Treatment Options
Non-Invasive Methods:

Oral Splints:

Indications: Oral splints or mouthguards help alleviate TMJ pain by stabilizing the jaw's position and preventing teeth grinding.
Benefits: They are non-invasive and can be used as a conservative first-line treatment.

Physical Therapy:

Indications: Physical therapy focuses on improving jaw muscle function and reducing pain.
Benefits: It can be highly effective, especially for muscle-related TMJ issues.

Medications:

Indications: Pain relievers, muscle relaxants, and anti-inflammatories may be prescribed to manage TMJ symptoms.
Benefits: Medications can provide temporary relief from pain and inflammation.

Minimally Invasive Methods:

Trigger Point Injections:

Indications: Trigger point injections target specific muscle knots to relieve muscle-related TMJ pain.
Benefits: They offer targeted pain relief with minimal invasiveness.

Botox Injections:

Indications: Botox injections can help relax overactive jaw muscles, reducing jaw tension and pain.
Benefits: Botox is a minimally invasive option for muscle-related TMJ issues.

Invasive Methods:

Arthrocentesis:

Indications: Arthrocentesis is a minimally invasive procedure to flush out the TMJ joint, often used for inflammatory conditions.
Benefits: It can reduce pain and improve joint function.

Surgery:

Indications: Surgical interventions, such as arthroscopy or joint replacement, are considered for severe structural TMJ problems.
Benefits: Surgery aims to correct structural abnormalities and restore joint function.
Conclusion:
The evaluation and treatment of TMJ disorders require a comprehensive approach. Proper evaluation methods, ranging from clinical examination to imaging, help diagnose the condition accurately. Treatment options, including non-invasive, minimally invasive, and invasive methods, offer tailored solutions based on the severity and nature of the TMJ issue. Consulting with a TMJ specialist is essential to determine the most suitable evaluation and treatment plan for each individual. We are dedicated to providing non-invasive, natural, and medication-independent methods for TMJ treatment at our clinic. For more information, please click on the following link: TMJ Evaluation & Treatment